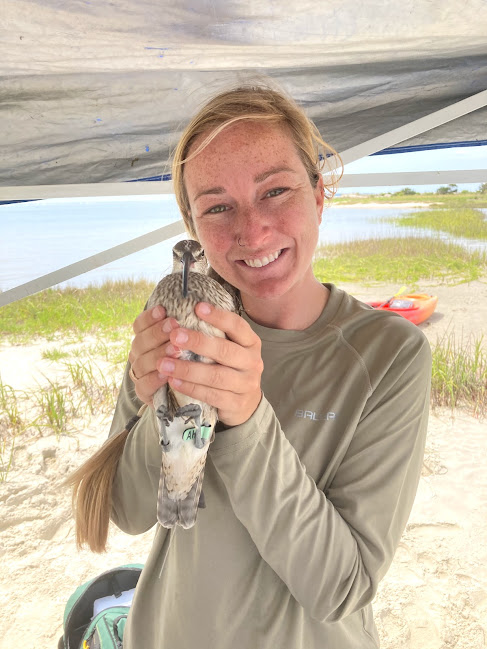 Shorebird Technician, Georgia Bight Shorebird Conservation Initiative
Allie Hayser
Allie Hayser joined Manomet's Georgia Bight Shorebird Conservation Initiative to support and expand ongoing shorebird programs in outreach, education, and conservation. She is focused on projects that work to manage disturbance of migrating shorebirds, understanding horseshoe crab populations, education for ecotourism, and developing stewardship programs.
Allie grew up on Tybee Island, Georgia. In her free time, she enjoys boating, surfing, reading, running, and taking adventures in nature. She attended Georgia Southern University with a B.S in Biology, a B.S in Geology, and minored in Geography. During college, Allie worked with a sea turtle program on Saint Catherine's Island, where she also studied barrier island formation and horseshoe crab ecology. After college, she worked for several conservation, education, and research programs in California, North Carolina, and Georgia, as well as a surf instructor in Nicaragua.
Recently, Allie has worked with Georgia Department of Natural Resources in projects involving American Oystercatchers, Red Knots, Whimbrels, and other local species of shorebirds. Working with Manomet, she hopes to bring her knowledge in local beach communities and experience in conservation together to create lasting changes on the southeast coast.