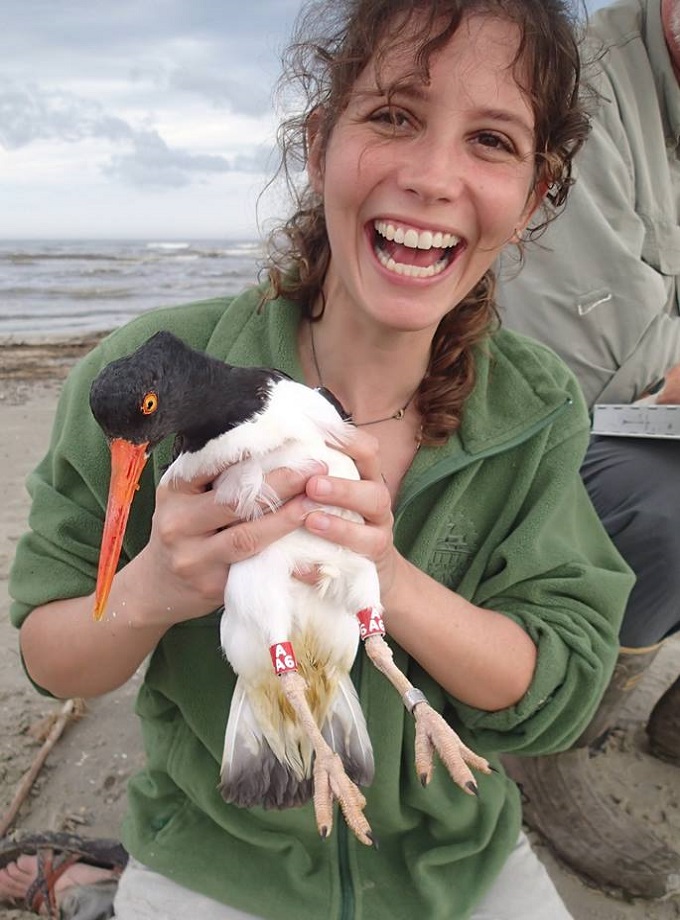 Director, Georgia Bight Shorebird Conservation Initiative
Abby Sterling, Ph.D.
Manomet brings together people from across the entire hemisphere for conservation and has an incredible legacy of working with sound science and dedicated people to make a difference. Addressing the challenges that shorebirds face necessitates this wide-ranging, multi-faceted approach, and I'm working with Manomet because I believe that in being a part of this team, I can help make a difference.
The Georgia Bight is a region with incredible habitat for shorebirds throughout the year, ranging from expansive marshes, mudflats, and sand bars, to undeveloped barrier island beaches which provide sites for nesting, feeding, and roosting. By working with the stakeholders actively involved in shorebird conservation, identifying research and management objectives, building education and outreach efforts, and increasing partnerships, we will achieve measurable progress for shorebirds along the South Carolina, Georgia and Northern Florida coasts.
I earned my doctorate from the University of Georgia, where I studied how habitat and landscape features influence beach nesting shorebirds and chick survival. Prior to my degree, I lived on Little St. Simons Island in Georgia, where I worked as a naturalist guide and assisted on a variety of environmental projects, educated visitors about coastal ecology, and explored the Southeastern coast. Before migrating south, I grew up in Western New York and attended SUNY College of Environmental Science and Forestry for my B.S. in environmental biology.
When I'm not birding or working, I enjoy spending time with friends and family, going on adventures, learning new things, and snuggling my dog, Baxley.