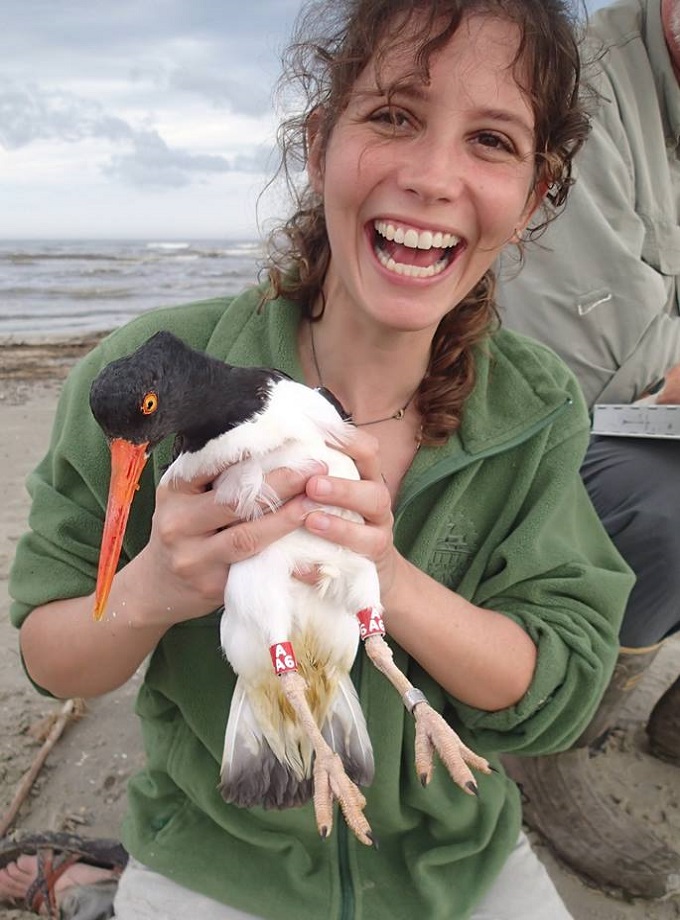 Abby Sterling
Shorebird Biologist
Along the Georgia coast, remote places like sandbars and inlets are critical places for shorebirds from across the hemisphere throughout the year. Learn about how shorebirds depend on these fragile places and a new project that aims to conserve shorebirds while supporting local small businesses through the creation of an eco-tour certificate.
Manomet's Abby Sterling, Shorebird Biologist, will be presenting on this webinar hosted by UGA Marine Extension and Georgia Sea Grant.
This event is free and open to the public but pre-registration is required through this online form in order to access the Zoom meeting. After registering, you will receive a confirmation email containing information about joining the meeting.