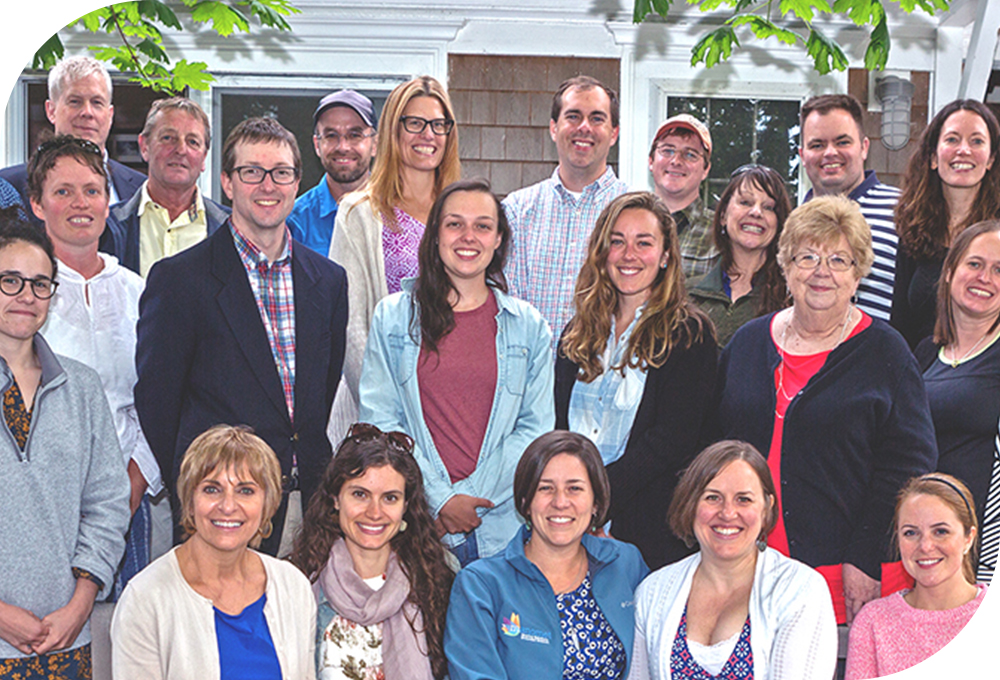 Manomet's Staff
Manomet's mission is: Applying science and engaging people to sustain our world. We've been thinking a lot about what that means these days as we face the immediate challenges that COVID-19 is presenting in the many communities we work with around the world.
As a science-driven organization, many of our staff are scientists; as a team, all of us here at Manomet embrace science and the data it provides. We respect and thank those in the scientific community who are applying their scientific expertise to the COVID-19 pandemic. As with our scientists applying their knowledge to issues in climate change, there is sound research behind the recommendations of the experts in the medical community with this global pandemic. Manomet has closed our offices in Massachusetts and Maine until further notice, arranging for staff to work remotely, and have encouraged our staff working in other states and across the Western Hemisphere to follow guidelines from the CDC and World Health Organization to stay safe and healthy.
Social distancing is hard, even for us scientists who would rather be out collecting data in the field, but the science tells us that this is what will stop this pandemic and potentially save the lives of many. It is not going to be an easy road, but we are all in this together. By following the guidelines from public health officials, like practicing social distancing, we are hopeful we can get back to our normal lives sooner rather than later.
This pandemic has led many on our staff to reflect even more deeply on our relationship with nature and how the loss of habitat and deforestation is connected to global issues like climate change, the loss of biodiversity, and disease. There has been considerable research into how the destruction of ecosystems and the impacts on ecological processes are increasing risks to human health on a large scale. The World Economic Forum notes that climate change is fueling the spread of disease, as warmer temperatures disrupt our ecological balance and expand the habitats of mosquitoes and other disease-carrying species. At Manomet, we are listening to this message from nature and we work every day to change this paradigm.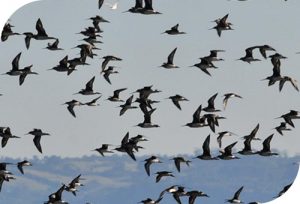 Our definition of how to sustain our world has always included not just conservation and protection of animals and habitats, but also the idea that livelihoods must be preserved. We hope that this crisis passes soon and that our fishermen can continue selling to the many restaurants that are committed to providing local seafood, that our partners and their employees in industries from agriculture to forestry and more can feel safe returning to their offices, that the students we teach can return to their classrooms, that the many small businesses we work with can reopen their doors.
But, a little hope can go a long way…
The birds are coming! We are excited about the coming spring migration and hope you are too. Even from your window or backyard, you can still see the many species on their spring migration. We are starting a 'backyard birding' group and social media series, where every week we'll let you know what birds we are expecting to see around our Headquarters and Banding Lab, as well as what our staff in Georgia, California, Maine, and South America are seeing. We look forward to having you share your sightings with us, too. Please sign up!
We can still connect to nature. Much of Manomet's 50-year history stems from connecting people to nature, from the birth of our landbird banding operation in 1969 to our Manomet Travels, and Manomet in the Field series, where our scientists bring people into the field to see our work in action. Encouraging people to engage with and learn about nature has been an important pillar in how Manomet carries out its mission. From online to your open window, to your backyard to woodland trails, we can all still reap the emotional and physical benefits of connecting to nature. In the coming weeks and months, we look forward to continuing our work connecting you to nature through emails, our website, YouTube, and our social media channels.
We are working together. We have long believed that the large, complex problems we face today can't be solved by one person or one group. As we are learning, we need everyone working together towards one goal. We are heartened as many people across the world are choosing to stay at home and social distance to keep others safe and healthy. After the threat from COVID-19 has passed, there will still be many problems, like climate change and declines in biodiversity, that we will need to work together to solve. We have hope that by coming together in the face of COVID-19 today, we are laying the groundwork to solve these crucial challenges.
On behalf of the entire Manomet staff, we wish you and your family health and safety during this time.