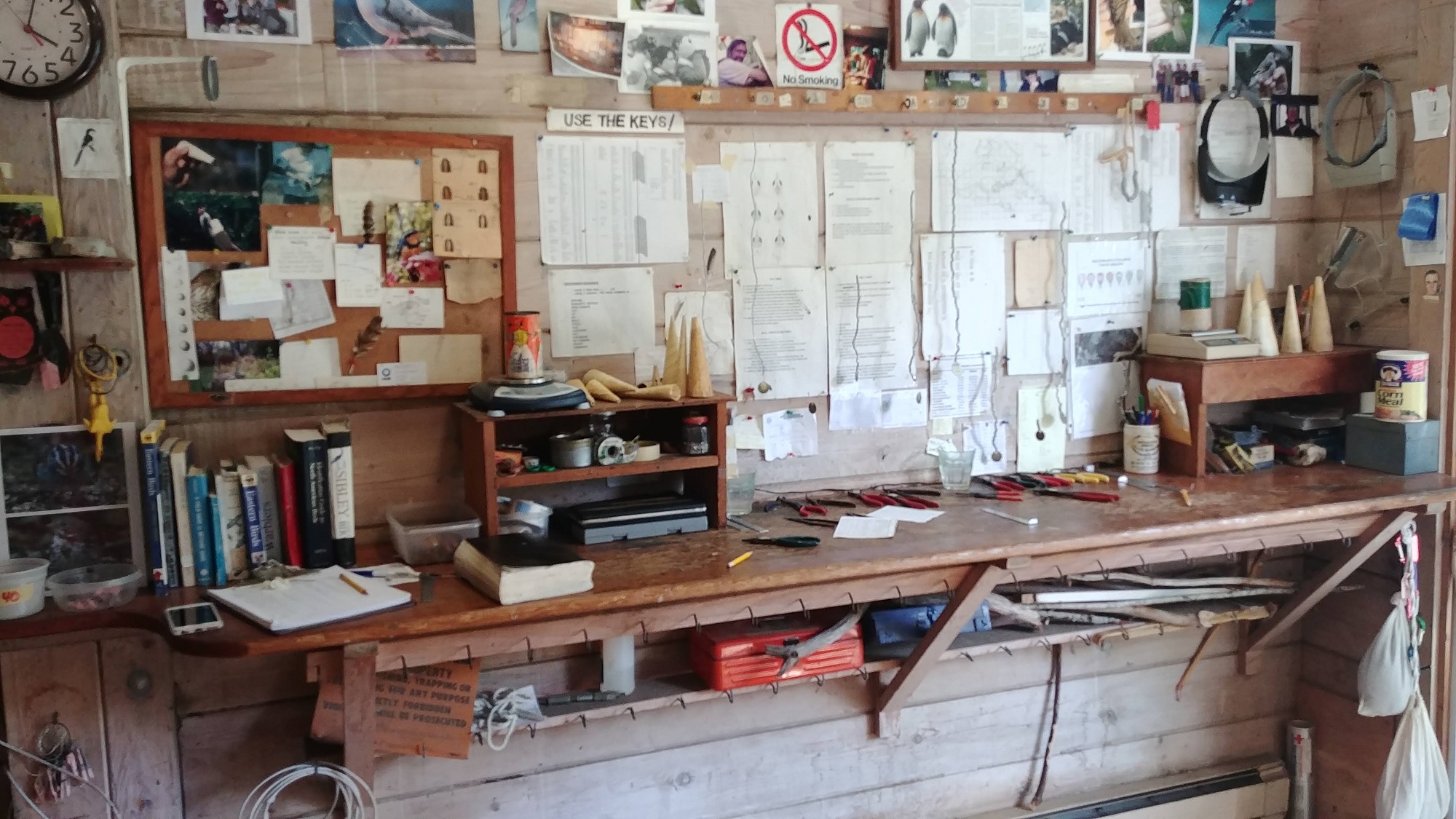 The Manomet Banders
Yellow leaves from the Norway Maple have started to fall around the banding patio and the net lanes are covered in an assortment of fall colors. As the leaves have changed so to have the winds, finally bringing a bigger push of migrants to the banding lab. We ended the week with 275 new birds banded and 129 recaptures, bringing our totals to 713 new birds and our recaptures to 424. Several new species were caught this week and included Blue-gray Gnatcatcher, Yellow-billed Cuckoo, Gray-cheeked Thrush, Blue-headed Vireo, Northern Parula, and Orange-crowned Warbler. This brings our species total so far this fall up to 58 species.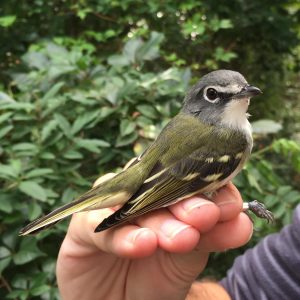 Blackpoll Warblers have been our most common bird banded this week, with both hatch-years and after-hatch-years being processed. Manomet (and the Northeast coast in general) lie in the center of the ancestral migratory pathway of the Blackpoll. In the fall, they stage along the coast here in large numbers, fattening up before taking off on a non-stop flight over the Atlantic Ocean to their South American wintering grounds. Just this week, we've banded 108 Blackpolls, bringing out season total up to 154. Most exciting of all, we recaptured a female Blackpoll that was first banded at Manomet in fall 2016, making her at least 3 years old. An interannual recapture of a bird in mid-migration such as this is quite rare, as their migratory routes often vary slightly each year.  For Blackpolls, the Manomet rate is almost exactly 1 per 1,000.
Warm, humid rains overnight Wednesday into Thursday resulted in several American toads moving about the property in the morning. Spring Peepers also continued to call throughout the week, but soon will fall silent as they prepare for lower temperatures and drier air.
Steve Maguire and his enthusiastic AP Ornithology class from Scituate High School visited the lab on Thursday. They were able to get great views of birds in the hand during the banding demonstration. Along the net lanes they listened closely and saw several mixed flocks of migrants, racking up their list of species for the field trip. Thursday was also our busiest day where we processed 104 birds total. A cold front overnight and minimal winds made conditions perfect for mist-netting.
Manomet's Family Day on Saturday hosted several families who were able to get an in-depth look at the banding operation and net lanes. While on a tour around Cranberry Hill, one group was able to catch a glimpse of a mink running from the bog into the woods. They were also able to view several species of birds up close such as Ruby-crowned and Golden-crowned Kinglets, Brown Creepers, Blue Jays and Gray Catbirds.