Manomet's Garden for Wildlife was originally planted over 100 years ago by the Ernst family.  Ellen Ernst and her gardener, Otto Andersen, planted and tended the garden for more than fifty years. Through those years, the garden flourished, becoming a lush, colorful oasis at the sea-side edge of windswept farmland on the Ernst family's summer estate.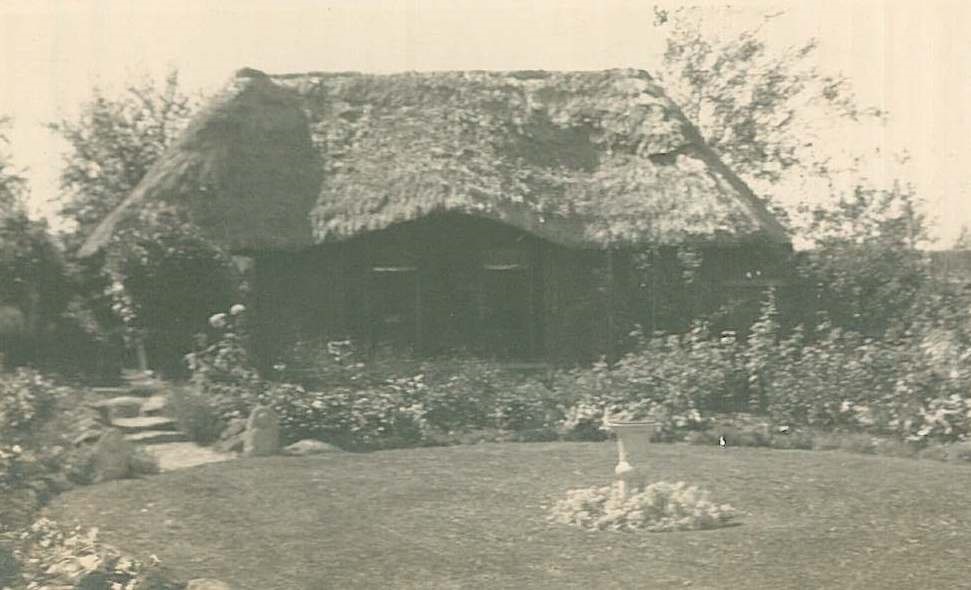 Sadly, after the passing of the Ernsts, the garden became overgrown with invasive vegetation – most notoriously, bittersweet and multi-flora rose.  In 1984, Manomet launched an initiative to restore the garden's original charm by selectively preserving some of the early plantings. At the same time, we also removed many non-native invasives, replacing them with native plants that would best sustain the wildlife with which they have co-evolved.
The Ernst Garden for Wildlife is once again an oasis of beauty and delight for the many guests who visit Manomet each year. Hummingbirds and butterflies hover above a colorful palette of perennials throughout the garden season while songbirds serenade visitors, and chipmunks and rabbits scamper about. Pebbled paths meander beneath shade trees leading to a sun-drenched grassy platform on the shoulders of the bluff overlooking the glittering blue waters of Cape Cod Bay. Native trees and shrubs such as Red Cedar, Winterberry, and Serviceberry provide fruit and shelter for wildlife. Drifts of native ferns border stone steps lead to the charming cedar Tea House with its eyebrow roof and double-wide doors where one can enjoy cool respite on a hot summer day. A hand-carved sign above the entry reads "Who Loves a Garden Still His Eden Keeps."  Manomet's Garden for Wildlife – it is, indeed, a little slice of paradise.
To learn more about Manomet's Garden for Wildlife or to schedule a visit, please contact our Master Gardener Kim Goggin.