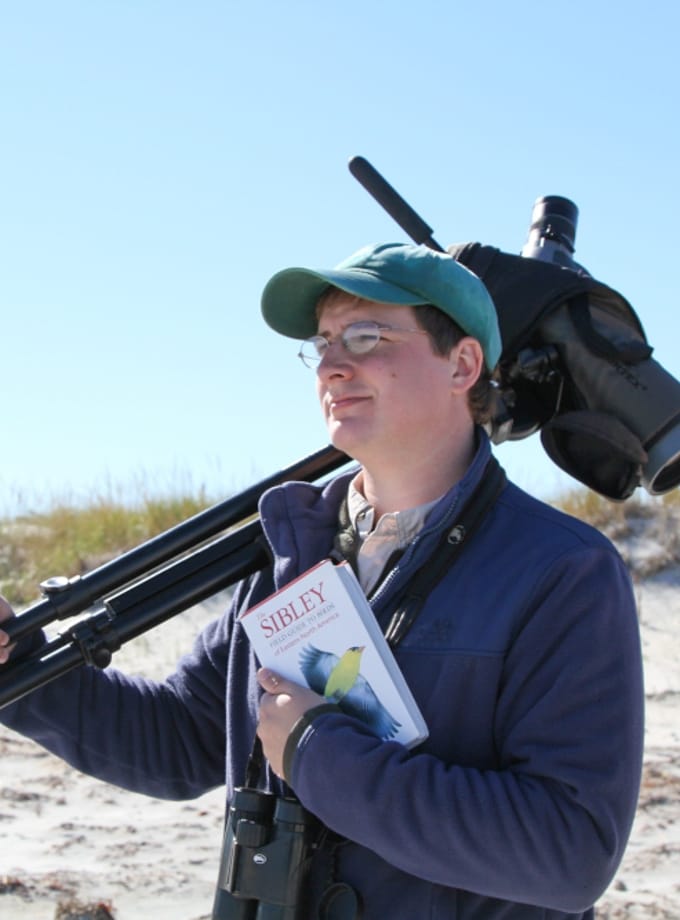 Evan Dalton
Lead Instructor, Landbird Conservation
Join us for Manomet's second virtual bird banding demo of the fall season on October 29 (This is a new date rain was forecasted on the original date). Evan Dalton, Lead Instructor of Landbird Conservation, will walk through the process of banding landbirds and the basics of bird migration using examples from Manomet's 50+ years of bird banding data in this lecture-style webinar.
You'll see live birds in the hand as Evan explains the process of banding, from catching birds to taking measurements to determining birds' age and sex. You'll also learn about molt and, if possible, see some examples of molting birds up close.
Bird banding is a type of long-term population monitoring that helps answer questions like: Where do birds go during migration? How long do birds live? How does climate change affect the timing of migration? It can also provide insight into genetics and diet; numerous studies using Manomet data show food preferences and plumage variation among individuals of the same species. The information collected from banding birds contributes to understanding bird biology and making informed conservation decisions to reverse declining population trends.
Bring your bird biology questions and join Evan for this virtual demo to learn all about the process of banding landbirds!
If you have any questions about this program, contact Danielle Smaha, Director of Marketing and Communications, at dsmaha@manomet.org.