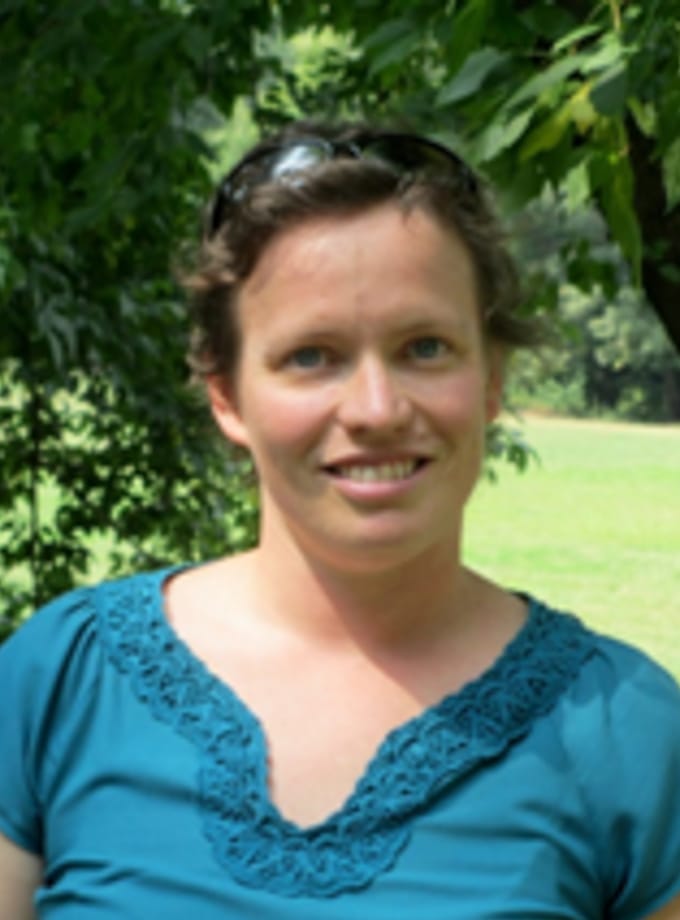 Laura Chamberlin
Assistant Director for North America, WHSRN Executive Office
Recently a small group of local residents gathered in the community center on Miscou Island, home to less than 600 people in New Brunswick, Canada to talk about the importance of their island for Whimbrels, Piping Plovers, and other shorebirds and the potential for a Western Hemisphere Shorebird Reserve Network (WHSRN) nomination. Stories of epic migrations of Whimbrel from a marsh on Miscou Island to northeastern Brazil enthralled guests and sparked questions about how a WHSRN nomination could support tourism and what impacts it would have on one of the island's primary industries, blueberry farming; and what the commitment to conservation would entail.
The WHSRN Executive Office, Canadian Wildlife Service (CWS), and local partner Vert Rivages were able to draw on the experiences at other WHSRN sites to illustrate to community members how a WHSRN designation can be an opportunity for collaboration, capacity building, and international attention.
In 1987, WHSRN officially became a network when the Bay of Fundy joined as the second site. Since then six additional sites in Canada have been added to the Network. Effective place-based conservation action and collaboration across all sectors are needed to reverse shorebird population declines. WHSRN helps connect sites to each other, share the latest science and resources, highlight the importance of a site at an international level, motivate cooperation with natural resource users, and encourage decision-makers to consider shorebirds in planning.
With a renewed focus on protected areas and shorebird conservation, CWS and the WHSRN Executive Office partnered during 2019-20 to support and enhance the capacity of WHSRN partners in Canada to engage with local governments, partners, stakeholders, and communities to build support for local action and strengthen international connections. Activities focused on the three designated sites Bay of Fundy, Chaplin Lakes – Old Wives – Reed Lakes, Fraser River Estuary, and two potential site Miscou Island and Mingan Archipelago.
In Quebec, Mingan Archipelago located on the north shore of the Gulf of St. Lawrence, is an important first stop for Red Knots on their southbound migration. Local NGO, Comité ZIP and CWS organized a meeting with Indigenous community of Ekuanitshit, Parks Canada, private landowners, municipalities, and stakeholders who use the area for recreation and ecotourism to discuss the importance of the site, a potential WHSRN nomination, and interests of the community. With a positive response, a nomination may move forward in 2020.
Pictured below: One of the first to discuss the importance of biofilm for shorebirds, Dr. Bob Elner describes one of the conservation concerns at Roberts Bank, part of the Fraser River Estuary WHSRN site.