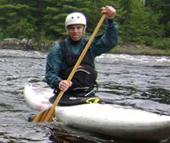 ​Peter Cooke
Director of Retail Sustainability
Project Overview
With more than 36,000 stores nationwide, the environmental footprint of the grocery sector in the United States is enormous.
To make the grocery sector more sustainable, Manomet developed the nation's first and only grocery sustainability system in 2012. The Manomet Grocery Stewardship Certification (GSC) is a practical, proven environmental certification program designed to help grocery store leaders reduce their environmental footprint through continuous improvement and employee engagement.
With its high-intensity energy usage and potential for food waste, the grocery industry has one of the greatest opportunities to reduce resource use and the greenhouse gas (GHG) emissions that contribute to climate change.