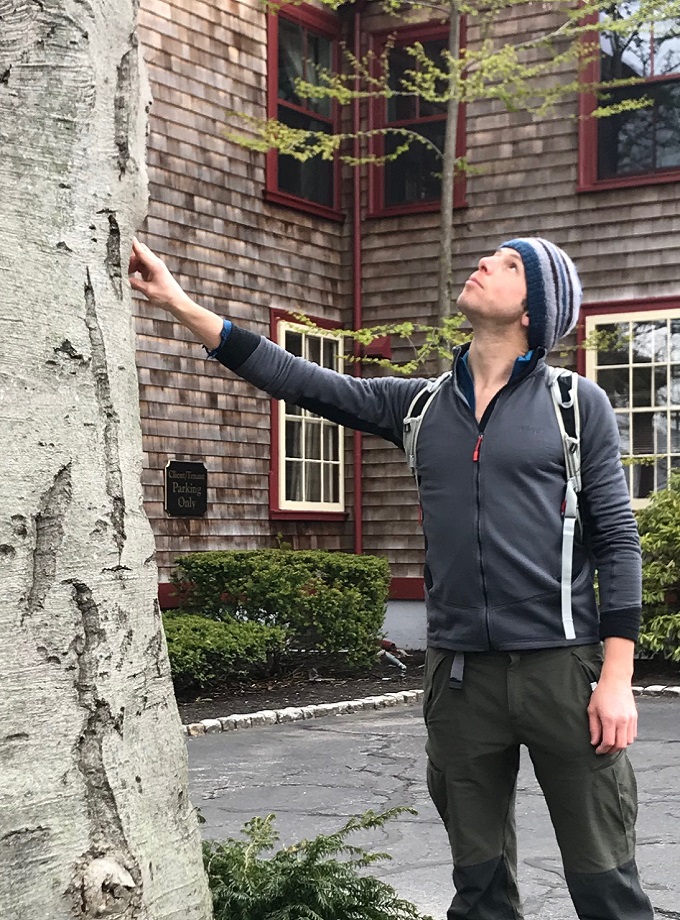 Forest Scientist
Neil Williams
Manomet's Climate Services program bridges the gap between science and forest management. My work involves distilling and disseminating scientific research to help forest managers implement solutions that enhance forest carbon storage and foster resiliency against a changing climate. Manomet's emphasis on building and sustaining relationships within the management community makes this possible.
Originally from the United Kingdom, my educational background is in geological sciences, finance and business management. I began my professional career in financial auditing, before transitioning to work on forestry in the non-profit sector, where I specialised in terrestrial carbon accounting and forest carbon project development. Most recently, I completed a PhD in Sustainable Forest Management at Oregon State University in order to underpin my work with an academic foundation.
In my free time I enjoy hiking, nature-watching, ambling around the beaches of my home in Rhode Island, and vegetable growing. Indoors I can normally be found cooking or reading.
Why Manomet?
Forestry is an applied science, but efforts to translate scientific insights into management practice are still necessary and often overlooked. By building connections across stakeholder groups, Manomet plays this crucial role in linking science with practice, and this makes it a special place to work and effect change.