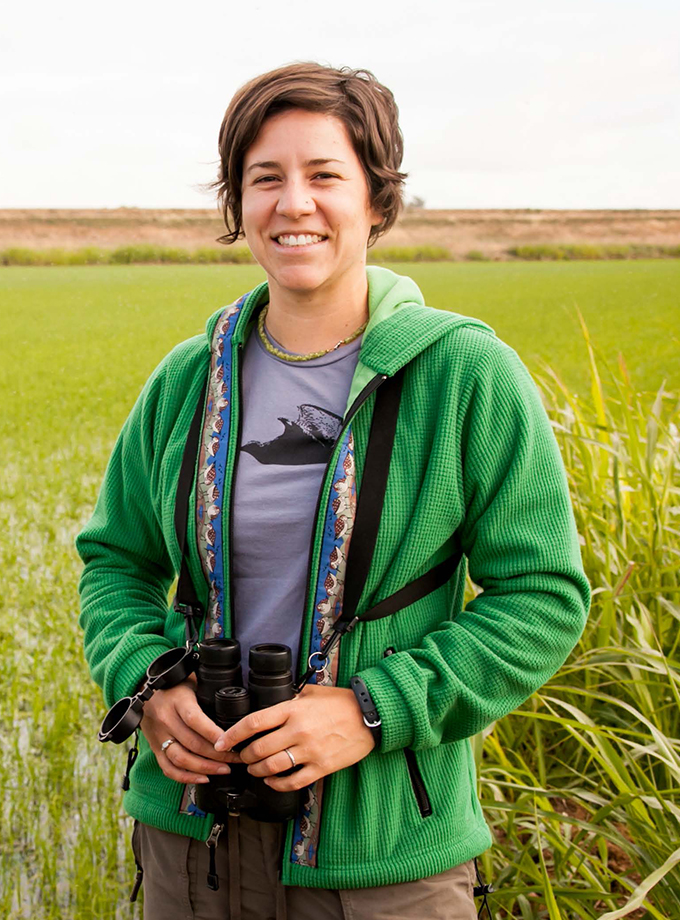 Assistant Director of Shorebird Habitat Management
Monica Iglecia
The Shorebird Recovery Program's Habitat Management Division works to help improve wetlands and coasts in ways that support declining migratory shorebird species. To help protect shorebird species, the Habitat Management team works to develop and assist a network of partners to improve habitat and promote a culture of shorebird conservation. Through the delivery of training workshops, application of the best available science, and implementation of on-the-ground habitat management, this effort provides land managers, decision-makers, and biologists with strategies for reducing the threats that impact shorebird species throughout the Western Hemisphere.
Monica holds a B.A. in Environmental Studies from the University of California Santa Cruz, and an M.Sc. in Zoology from North Carolina State University. She is a 2017 Wilburforce Fellow in Conservation Science and a 2014 American Express and Independent Sector Next Generation of Nonprofit Leaders Fellow. Prior to joining Manomet, Monica worked on a variety of conservation projects with organizations and agencies including Audubon California and the United States Geological Survey.
When she is not following the migratory routes of shorebirds, Monica can be found cooking, crafting, and spending quality time outdoors with her husband and dog.
Why Manomet?
We live in a world with increasingly tough challenges for wildlife. Manomet's Shorebird Recovery Program is an inspiring team of individuals dedicated to shorebird conservation. The program takes a multi-pronged approach to conservation that combines science with site-based conservation and habitat management. Coupled with long-term investments in the people that live and work at important shorebird sites, I believe this program is making significant contributions to the very special places that shorebirds and people rely on. I am honored to work with such a team.