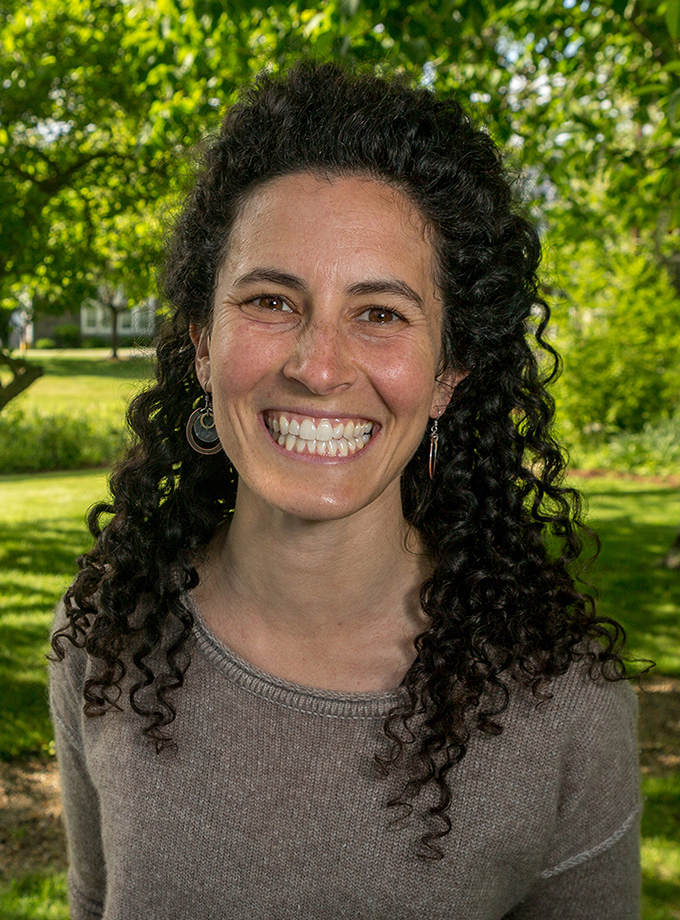 Program Associate, Shorebird Recovery Program
Maina Handmaker
Migratory shorebirds push us to collaborate across cultures, countries, and continents — and Manomet's Shorebird Recovery Program and the Western Hemisphere Shorebird Reserve Network are doing just that. Manomet is working with partners across the hemisphere to protect critical habitat for the shorebirds we all share.
Maina is working to support and promote linkages between sites in the Western Hemisphere Shorebird Reserve Network. She is developing creative communications and outreach tools to cultivate these connections, share the stories of the Shorebird Recovery Program, and ensure that WHSRN site partners have the news and information they need to support more effective conservation action.
Maina spent six years as an organic vegetable farmer at Six River Farm in Bowdoinham, Maine. With fellow farmers and the local land trust, she founded and directed a community food and agriculture non-profit called The Brunswick FoodShed. Before landing in Manomet's banding lab, Maina banded birds in Monteverde, Costa Rica and at the Thunder Cape Bird Observatory in Ontario. She has a degree in Environmental Studies and Visual Arts from Bowdoin College.
When she's not birding or working, Maina can often be found powering her 105-year-old letterpress by foot pedal, in the small print shop she co-runs in the woods along Middle Bay in Brunswick.