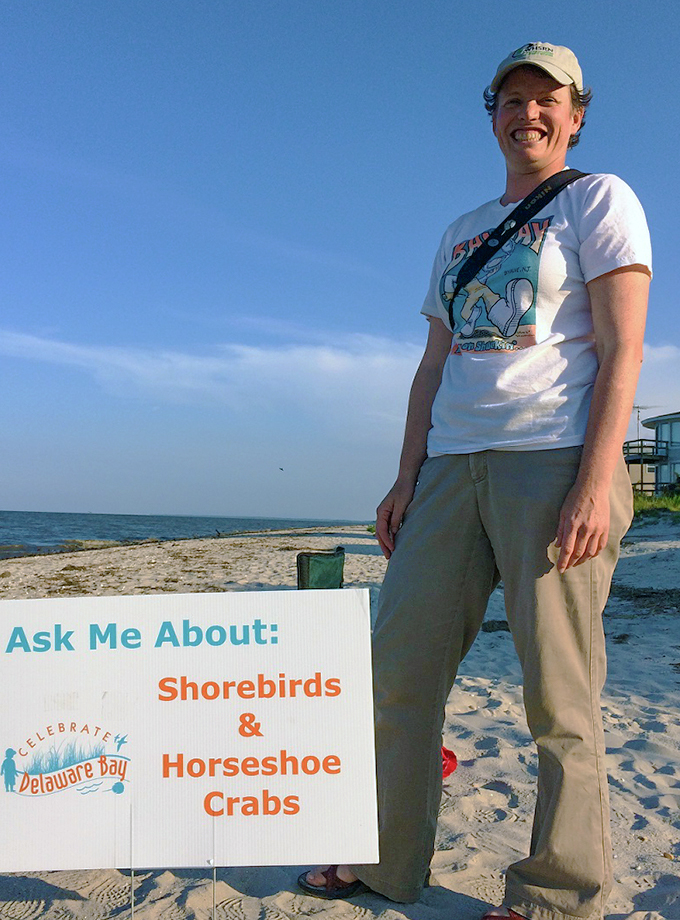 Assistant Director, WHSRN Executive Office
Laura Chamberlin
Laura came to Manomet in 2013 to build of the constituency of people who take action for shorebird conservation on the Delaware Bay, combining two of her passions—wildlife and solving environmental problems with people. She continues to work on the Delaware Bay, but her community engagement work has expanded, working with WHSRN site partners throughout the Americas on the development of strategic community engagement programs for successful shorebird conservation.
As the Assistant Director, Laura supports WHSRN through communication with the site and network partners, development of new partnerships, and the facilitation of site support services from the WHSRN Executive Office. With a primary focus on sites in the United States and Canada, Laura is eager to help sites take advantage of the 'network' in WHSRN, encouraging sites to learn, share, and work together on conservation.
Prior to Manomet, Laura managed the Trash Free Potomac Watershed Initiative at the Alice Ferguson Foundation and co-founded the Trash Free Maryland Alliance, focusing on social marketing, policy, infrastructure, and enforcement solutions for litter and waste. Laura also worked on public land conservation in eastern California and served as a Peace Corps volunteer in Niger. Laura received a BS in Animal Science with a minor in Wildlife Biology from the University of Rhode Island.
In her spare time, Laura enjoys all things food including gardening, food preservation, cooking, baking, and of course, eating. If there is a little extra spare time, Laura will be traveling, playing outside, or reading inside with her dog and cat.