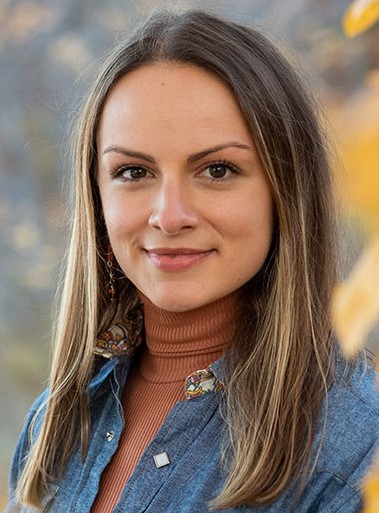 Senior Managing Director, External Affairs
Kat McAlpine
At Manomet, Kat collaborates with leadership and field staff to promote Manomet's work to local, regional, national, and international audiences. She oversees all content for Manomet, amplifies Manomet's scientific research and its real-world impacts, cultivates relationships with media and journalists, identifies opportunities for Manomet to drive or participate in new events and partnerships, and works with Manomet's Director of Diversity & Belonging to broaden Manomet's reach across diverse audiences and future conservationalists.
Kat brings over a decade of science communications expertise to Manomet. A lifelong curiosity about people, our connection to the natural world, and a deep appreciation for the power of storytelling drew her to pursue a career in science writing and journalism. From that foundation and drawn toward opportunities to create meaningful impact for the greater good, Kat took on science communications roles at some of New England's premier research institutions, driving content strategy, media relations, and voice and brand differentiation. She most recently served as editor of The Brink, Boston University's flagship and award-winning research news site. Kat previously held science communications roles at Boston Children's Hospital, Harvard University's Wyss Institute for Biologically Inspired Engineering, and University of Connecticut's School of Engineering.
Kat holds a BA from University of Connecticut, where she double majored in anthropology and journalism. She is a native of the Northeast and is passionate about the New England outdoors. She enjoys running, hiking, biking, skiing, climbing, camping, meditation, traveling, painting, as well as cooking and baking, especially with plant-based ingredients.