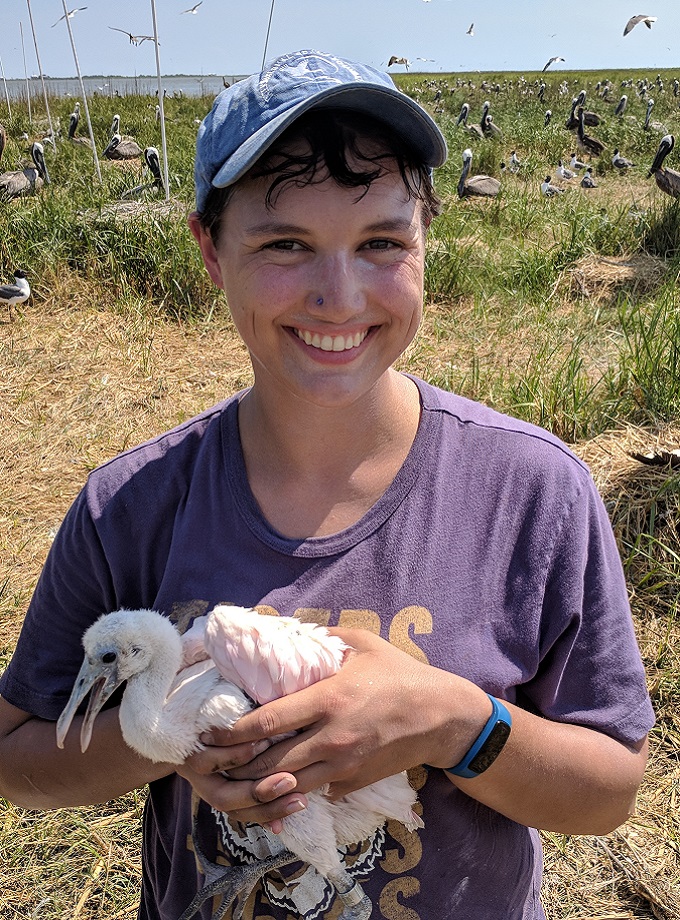 Conservation Biologist
Karis Ritenour
Karis joined Manomet's Shorebird Habitat Management Division in 2020 as a Conservation Biologist focused on increasing the pace and scale of shorebird-friendly habitat management in Louisiana. To help protect shorebird species, the Habitat Management Division works to develop and assist a network of partners to improve habitat and promote a culture of shorebird conservation. Karis's work in Louisiana is conducted in partnership with regional partners including but not limited to the Natural Resources Conservation Service and Louisiana Department of Wildlife and Fisheries to deliver shorebird habitat on working wetlands and public lands.
Karis has worked for over seven years as a field biologist across the United States with an emphasis on avian ecology, wetland protection, and restoration. She holds a M.S. in Renewable Natural Resources with a wildlife concentration from Louisiana State University, where she studied the nesting success of colonial nesting waterbirds on a coastal island slated for restoration, and a B.S. in Ecology, Evolution, and Behavioral Biology from Beloit College.
When not working or birding, Karis can be found spending time with her own animals: several fish, a snake, a horse, and two dogs.