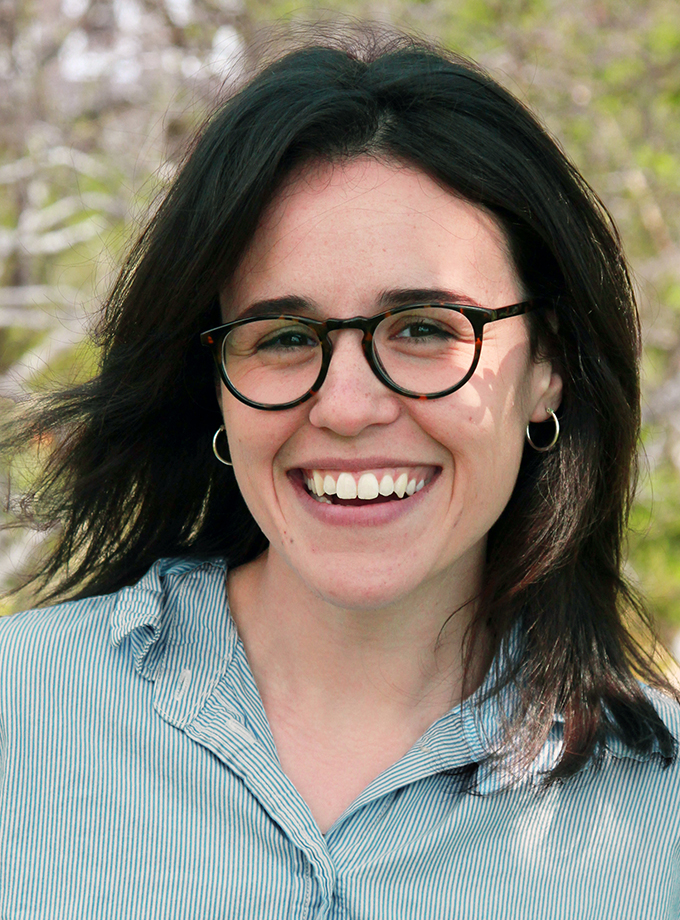 Communications Coordinator
Emily Renaud
As Communications Coordinator, Emily works with members of Manomet's Mission Advancement team to generate and maintain content for web, print, and digital media. She is responsible for creating, producing, and distributing various communication vehicles to strengthen and maintain Manomet's brand and messaging.
Emily holds a B.S. in Wildlife and Conservation Biology from the University of Rhode Island. Before coming to Manomet, she worked as a seasonal research technician on various botanical and ornithological field projects across Rhode Island and Massachusetts.
As a casual naturalist and northeasterner at heart, Emily enjoys frequent hikes around New England's diverse landscapes; from the coastal chasms of Maine and Rhode Island to the vivacious marshes and crystalline kettle ponds of Cape Cod. She also spends some of her time squinting at birds, petting strange dogs, and occasionally fumbling with her bass guitar.
Why Manomet?
I believe very firmly that inspiring people to act on important issues won't happen until you form a relationship grounded in compassion and mutual understanding. At Manomet, all of our initiatives operate on the principle that building a sustainable future only comes after taking the time to learn about and work with the people whose actions will make the greatest impact on the problems we're trying to solve. I work at Manomet because I feel strongly that listening to and understanding the needs of others is critical when trying to affect change, and this belief aligns closely with our mission in action.