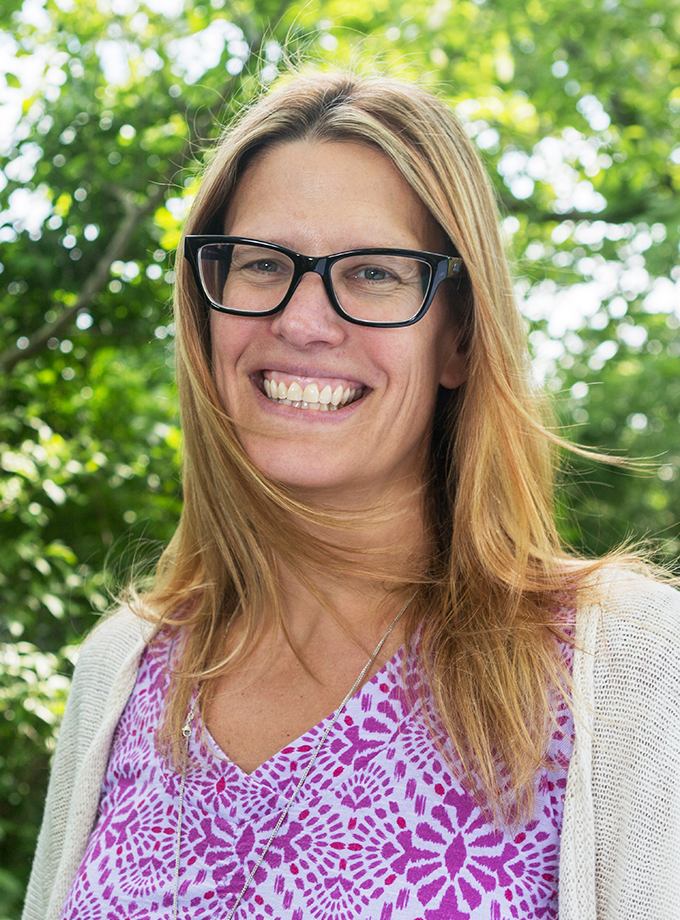 Director of Foundation + Corporate Partnerships
Amy Doering Smith
Amy's work at Manomet is the perfect opportunity to bring together her experience in fundraising and strategic planning with her passion for contributing to a more just and sustainable world. She joined the team in April 2018 as the Director of Foundation Relations, wherein she has the unique privilege of working with the entire Manomet staff, as well as Trustees and Councilors. One of her favorite parts of her job is serving as an ambassador of sorts and being able to share the many Manomet success stories with the foundations, businesses, and government entities who provide critical support for Manomet's work.
Amy has spent more than 20 years working and volunteering in and for the nonprofit sector. Her career path to Manomet includes working in both development and operations for a wide range of organizations, focusing on youth homelessness, alternative education, public broadcasting, and conservation science. Amy is a graduate of the University of Massachusetts – Amherst, where she designed her own degree in African Studies with a minor in Cultural Anthropology and received a Certificate in African Studies from the Five College Consortium.
A native of Massachusetts, Amy returned "home" to Cape Cod after 20 years on the west coast where she lived and worked in both California and Oregon. She has practiced vinyasa, hatha, hot, and yin yoga for over 20 years and most recently started practicing on her standup paddleboard. Amy is a cyclist, writer, and amateur chef whose best ideas are often hatched in the shower. She can be found walking Cape Cod beaches with her chocolate Labrador, Delilah, searching for sea glass, spending time with family and friends, traveling, reading, studying Ayurveda, and volunteering as a "big sister" to a dynamic, inquisitive tweenager who keeps her laughing and learning.
Why Manomet?
My initial interest in Manomet was because of the important, incredible work that is taking place throughout the organization on sustainability, conservation, and science education. As I dug deeper and learned more, however, I discovered that HOW Manomet does this work—leading with the relationship—is closely aligned with my personal values as well as my background in cultural anthropology.