Thank you for your generous support of Manomet!
We are grateful for your commitment to our shared vision of building a better, more sustainable world.
As a member and donor, you make our science possible, and we want you to see firsthand how you are helping us change the world. Our biannual series of Manomet in the Field events allow you to do just that. These exclusive, member-only events are focused on education, conservation, and sustainability, and they allow you to experience our mission in action.
Space is limited and spots tend to fill up quickly, so be sure to register as early as possible. After you sign up, you will receive an email confirmation that will include additional information on meeting location, time, and other pertinent details.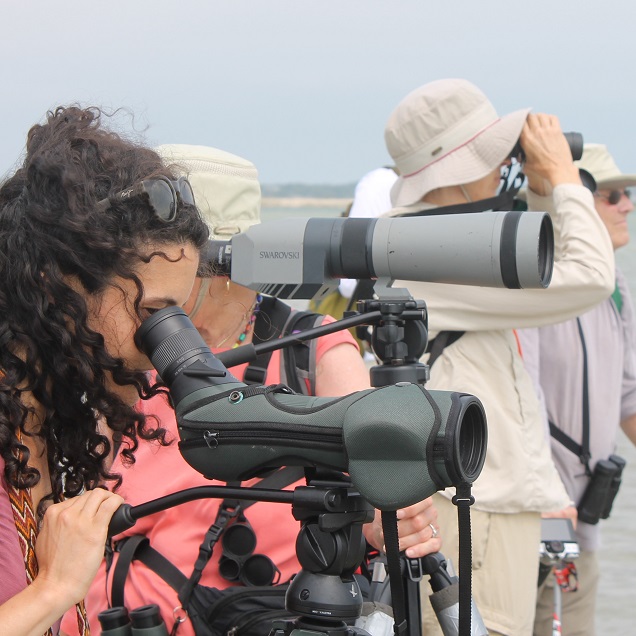 To register, please log-in below or contact Justin Barrett, Senior Manager of Development Operations at 508-224-6521, ext. 237, or jbarrett@manomet.org. Please do not hesitate to call if you have any questions.
We hope to see you at one—or all—of this fall's Manomet in the Field events!
All About Shorebirds

Monomoy Island, Chatham, Mass.
Thursday, August 23, 2018 (Rain date is Friday, August 24)
11:00AM – 3:00PM
Led by: Brad Winn, Director of Shorebird Habitat Management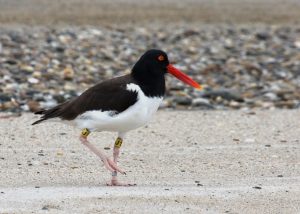 Spend the day with Manomet exploring the dynamic and wildlife-rich outer beaches of Cape Cod as we search for southbound migratory shorebirds and those that have nested locally. We can expect to see Whimbrel, Red Knot, and a variety of other sandpipers as they rest on their journeys south into the tropics. American Oystercatchers and Piping Plovers will still be with their young after nesting on our Cape Cod sands as well. Plus, this part of the Cape is the only place on the Eastern Seaboard to routinely see Hudsonian Godwit that travel from Canada and Alaska to sheltered coves and mudflats of southern Chile for our northern winter.
As we enjoy shorebirding in this extraordinary landscape, you'll hear directly from Brad Winn on what Manomet's Shorebird Recovery Program is doing to benefit these special birds throughout the Western Hemisphere.
Wear clothing and shoes appropriate for a short boat trip, wading to shore, walking on mud flats, and possible full sun exposure. Water shoes are ideal footwear. Be sure to bring your own lunch, snacks, and water, as well as a wind jacket, sunscreen, and a wide-brim hat.
We'll be meeting and departing from a marina in Chatham, Mass. Exact location and time will be determined closer to the event and provided to those who register.
Cost: $80 per person (includes boat fare)
Limit: 12 participants
Migrant Birds and Rising Sea Levels

Plum Island, Newburyport, Mass.
Wednesday, September 12
9:00 AM – 3:00 PM
Led by: Trevor Lloyd-Evans, Director of Landbird Conservation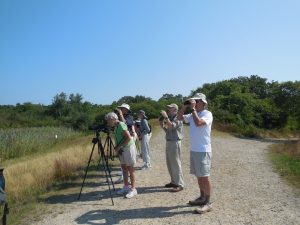 Join Manomet for a fun, daylong birding excursion to Plum Island, where we will see southbound shorebirds fattening up for the continuation of their journey to the tropics, as well as early migrant landbirds, raptors, and perhaps local breeders like Bobolink.
The Plum Island Barrier Beach System is a dynamic, semi-natural system of unique importance to these breeding and migrant birds. Yet, sea level rise over the next 100 years is estimated to dramatically alter the topography. Trevor Lloyd-Evans will tell us more about what's driving this sea level rise and how these changes can impact our feathered friends.
Be sure to bring your own lunch/snacks, water, wind jacket, sunscreen, and a wide-brim hat. And don't forget to pack your binoculars!
Meet at 9:00 AM at the Parker River National Wildlife Refuge Visitor's Center parking lot.
Cost $20
Limit: 12 participants
Morning Flight at Gooseberry Neck

Gooseberry Island, Westport, Mass.
Saturday, September 29, 2018 (Rain date is Sunday, September 30)
6:15 AM – 9:00 AM
Led by: Evan Dalton, Lead Instructor, Landbird Conservation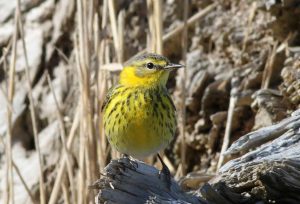 Enjoy a fun morning of birding with Manomet on Gooseberry Neck as we look to observe the fascinating migratory phenomenon known as morning flight. Beginning at dawn and continuing throughout the morning, dozens—sometimes hundreds—of birds can be seen flying overhead as they move from the small peninsula of Gooseberry Neck to the mainland in search of food. We can expect to see migrating warblers, sparrows, woodpeckers, and raptors. Of course, the coastline around the area offers great seawatching and shorebirding opportunities too!
Be sure to bring your own water, sunscreen, a wide-brim hat, and binoculars. And don't forget to dress warmly and pack a wind jacket or an extra layer—it can be quite breezy on Gooseberry.
Meet at 6:15 AM at the Gooseberry Island Public Boat Launch parking lot.
Cost $20
Limit: 12 participants